Can we PLEASE all read Vampire Academy and get way invested in the various relationships/characters and talk about how Rose's love for Dimitri will conquer all despite the various barriers to their epic romance?
There're six books total, people. And a spin-off series in the works. But SIX SHORT BOOKS. WE CAN DO THIS. Sure, it's hideously titled and probably a general embarrassment to be reading but IT IS SO GRIPPING.
So as we all remember, Rose Hathaway is a teenage dhampir/vampire-protector-lady-in-training. And the vampire she wants to protect is her best friend Lissa. Also they have a weird bond and OH HOW TO EXPLAIN IT (it gets explained) and why is Dimitri so mysterious and HOLD ON WAIT A MINUTE if dhampirs can't reproduce with each other, but can only have more dhampir babies with a vampire, what happens when a dhampir has a kid with a regular human? Is that possible? Is the kid just a human or is it like half-dhampir? I HAVE QUESTIONS.
I feel as unconnected to teenagers as one can be, because, if we can all please remember, teenagers are idiots and I do not like them, BUT while they might be kind of idiots here, with their cliques and their random bitchiness and drinking underage (c'mon, kids), they are also VAMPIRES AND AWESOME. By which I mean 'Rose is awesome and she's only half-vampire, but still, and she's so feministy in a not-really-over-the-top way and this is such a better role model for our young lady persons than a lot of the other crap out there now, so hurray!' And the cliched characters are ALSO awesome, like the dark, brooding outcast with a past who's maybe more sensitive than he lets on, and the pining, kind of doofus-like guy who's just never gonna get anywhere, but s'all right, all is ok. And then there's the crazy teacher at the school who oh PLEASE let her show up later in the series. Because I love her and her crazy.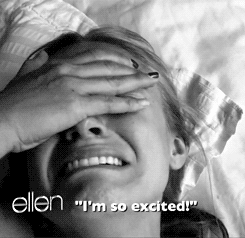 Don't make me walk this awesome road alone. It has hot teenage vampires on it.