FIRST, regarding yesterday: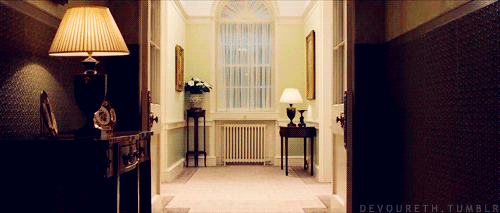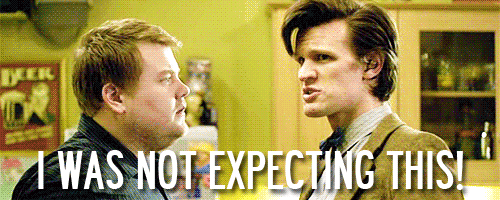 14 days away from hilarious pictures of me searching for a maple leaf and then calling Toronto unpatriotic.
How do we all feel about Virginia Woolf? She's one of those authors whose non-fiction I enjoy, but whose fiction I turn at different angles with a puzzled look on my face.
This is basically all me at 19, though. I haven't read anything by her in years. So here's my almost-eight-years-out-of-date opinion:
A Room of One's Own. What a fantastic book. I mean, damn. Because what is Woolf not afraid to be? A snob. OH SUCH A SNOB. She basically says "You can't write well unless you have enough money and leisure time to do it, so leave off, Poor Women." But she offers convincing reasons for this! Leaving me going "Bu--oh, well you make some good points."
And in case you have not heard Virginia Woolf speak, FOR THE LOVE OF GOD CLICK THIS NOW. Because it explains everything.
So after reading A Room of One's Own, I was all "Oh! I should read Mrs. Dalloway! That's famous!" So I did. And most of that book was me going "I know this is supposed to Mean Something. But I do not know what." Damn symbolism.
I seem to be one of those people who keeps thinking she'll love Woolf if she keeps reading her, so in a fit of confidence, I asked for The Years and Orlando for Christmas some years back. I think I read the first page of Orlando and then my confidence wavered and I went off to read something like Mrs. Piggle Wiggle (we can get into my love for her later).
I've been told To the Lighthouse is brilliant, but I'm thinking Woolf is maybe not my cup of tea, because what do I like in books? Characters, love story, humor. What do I not care so much about? Metaphor, Symbolism, Ideas. And many people do and that is FANTASTIC. But they are not for me.
There is, by the way, a hilarious essay by Leonard Woolf (Virginia Woolf's husband in case that wasn't somehow clear) called Hunting the Highbrow that I found in the stacks at my university's library. It's very very short and has lines like "The Aeneid is indisputably a great poem, but however educated the world might be, it would always exasperate and bore the vast majority of its inhabitants."
Maybe there's a novel of hers I'd like. And maybe now I'm less of an idiot than at 19. But that seems unlikely. I am a person who last weekend bought a giant mug with Winnie the Pooh on it.