It is that time of year when everyone starts going batshit insane and is constantly stressed.
Except me! I am a port in a storm -- a harbor of blissful content, if you will. Mostly because I don't have kids to buy presents for, people I'm hosting, or in-laws to deal with. No, that's other people's thing. I am the inflicTER and not the inflicTED (thanks, Mom and Dad -- really looking forward to coming home and eating your food).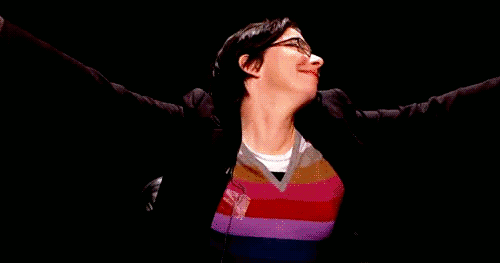 Let me just bask in this before my turn comes along. IF I choose to end up letting that happen -- my family is rather isolationist, so we've almost never done the 'Let's tour various relatives' houses during the holidays' thing. Not when we could stay at home in our pajamas and eat stuff. Why would we do anything else? That is silly. You are silly.
This is invariably what happens:
At least we're in the same room
So does one abandon hope of reading during this ostensibly festive but almost invariably angst-and-arguing-with-your-cousin-about-Obamacare-riddled season? No! You find a bathroom and you hole up there. I don't care if it's the one off someone's bedroom -- people'll be less likely to look for you there. And if they start shouting for you, text them that you think you have dysentery and'll be a while. You need the alone time with people who are not your family.
You can also comfort yourself with the knowledge that the Harry Potter Readalong starts in 22 days. Just make it past stressful Christmas and drunk New Year's, and there will be shipping wars to discuss and Marauders to rail against (THEY ARE HORRIBLE PEOPLE) and oh, the clever insults that will be lobbed back and forth. I am excited already.