It's Friday. We should be happy. I'm gonna post some things that're really, really super-great.
1. Starbucks' Pumpkin Spice Latte & Salted Caramel Mocha. They are seasonal. They are amazing. I had the Salted Caramel Mocha and thought 'That's it. If I die now, at least I have had this experience.' True, I was in the midst of the greatest of sugar rushes, but the fact remains. Amazing.
2. Jennifer Lawrence GIFs. They exist. And we should be all the happier for it.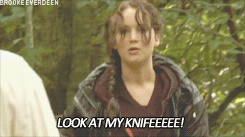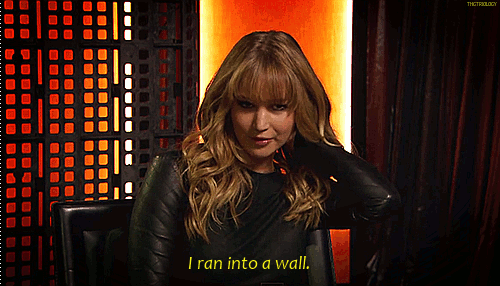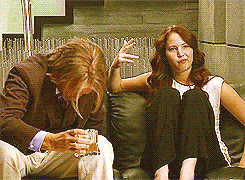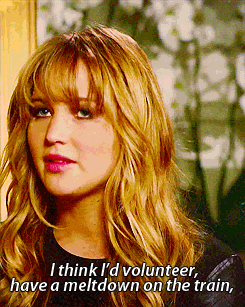 Jennifer Lawrence GIFs are all I've ever wanted to be.



3. Richard III's skeleton. It's been found! (maybe) And they can clone him! (probably not) This has prompted some excellent conversations about cloning, most of which have gone this way:
Me: OMG THEY SHOULD CLONE HIIIIIIIIIIIIIIM.
Intelligent Friend: Remember how they tried cloning that sheep and then all those sheep died before they got it right and then THAT sheep died?
Me: BUT HE COULD TELL US WHAT REALLY HAPPENED TO EDWARD V.
I.F.: Do you know what cloning is?
Me: CLOOOOOONE HIIIIM.
4. Books helping one have awesome encounters on trains. I was on the El last night with my friend Skye, and I was telling her how awesome Ragnarok by A.S. Byatt was, and this young guy leans over and is like "Not to eavesdrop, but I couldn't help noticing you were discussing Norse mythology." And he didn't look bookish AT ALL, but then we were talking about European mummies found in China and the ancient growing of hemp (ah, there it is) and it was just like "Whoa." So BOOKS HELP FUN THINGS HAPPEN.
Lastly: