Friday, right? Ugh, it's like why even TRY today. Just let me scroll through hilarious Tumblr posts and sobbing gif after sobbing gif in reaction to Amy Poehler and Will Arnett separating (I WILL NEVER BE OVER THIS).
So I was at Open Books with Julie this past weekend, and despite us being all "Oh, we have too many books, we're just gonna browse, blah blah," we obviously bought books. I got The Sun Also Rises, 'cause I've been trashing Hemingway here for a while, but I haven't actually exactly read his stuff. I might've had to read a story of his in 6th grade, because I remember our much-loathed English teacher talking about how GREAT he is and how it's AMAZING he only used the words he NEEDED, but again, much-loathed teacher, so I didn't like anything he made us read. Fricking Education of Little Tree and its white supremacist author.
Open Books had a bunch of his novels, 'cause he's Hemingway and they're awesome, and I flipped through a few. Most seemed to start with his dumbass one-line paragraphs. I. Hate. One-Line Paragraphs.
But Sun Also Rises started like a grown-up book, so I bought that. I'm like 80 pages in, and it's not terrible. Here's what's happened so far though:
1. "I have a friend. He's Jewish. Women treat him terribly 'cause he lets them."
2. Narrator (who is obvs Hemingway) writes for a newspaper. Then drinks. Then goes home to sleep. Then wakes up, meets friends, drinks. Maybe writes some more. Names some very very specific paths around Paris which mean nothing to me because all the places I went in Paris were opera-related, and also I don't have to drink all the damn time.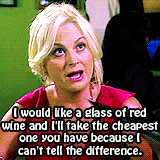 3. Narrator/Hemingway is all over this girl who's basically an alcoholic version of the manic pixie dream girl. She flits into his life all "Oh darling, I love you SO," and then when he's like "Oh, so you wanna stay the night?" she's like "Darling, I CAN'T, don't ask me, what is this thing we have, surely only the stars know" and then she runs off to Greece for a few days. Women, right?
So that's the first 80 pages. I was like "Hey, Brett (Pixie Girl) is kinda rockin' the same vibe as Daisy Buchanan, and that's kinda weird 'caus--ohhhh this was written in 1926. In Paris. Where Hemingway and Fitzgerald were chilling together. And evidently helping write each other's shit."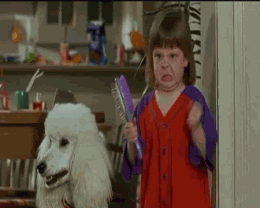 It remains compelling despite nothing having happened and everyone just drinking nonstop. Maybe it's like, lulling me into a false sense of calm and then on page 200 it'll be like "AND THEN ALIEN SPACESHIPS SHOWED UP AND BRETT AND I WERE FORTUNATELY TRAINED IN LASER CANNON USE SO POW POW SORRY ALIENS, MAYBE NEXT YEAR BUT NOT WITH ME AND BRETT IN CHARGE OF DEFENDING PLANET EARTH NOW LET'S ALL HAVE A SILLY STRING PARTY."
That'd be awesome. Best author EVER.