It is FRIDAY. And everyone's being all lame at updating, whereas I have genuinely finished a book, so updating ahoy! Also Sherlock and Irene Adler posted photos on twitter and they are making me SO HAPPY.
please do another episode, Lara. please.
And I read the apparently BEST-selling mystery novel of all time! And one of the best-selling all-around books of ever. That is crazy. Only not so much, because And Then There Were None, formerly known as Ten Little Indians, formerly known as -- HEY I'm not writing that on my blog, is full of INTRIGUE and not a lot else, but intrigue is enough for a book as short and as intrigueful as it is.
I'd never read any Agatha Christies, and I bought this particular book in 2008. Which was four years ago if my stellar math skills are working properly. But the beginning...nope. If you go into Agatha Christie being like "Ah! An English novelist! Huzzah for finely delineated characters and rich description of the English countryside!" then as of page two, you will put the book down and not pick it up again for four years. Because Characters are not her thing. Which is FINE. Do you read R.L. Stine for character? Because I'm sorry, but this was kind of like a Fear Street book. I mean, it was totally awesome, but awesome in basically the same way a Fear Street book is.
So the premise is these ten people are all brought to this place called Indian Island, and they're all basically introduced at once, and I couldn't keep them straight for a while, so maybe write down their names and jobs when you're starting? Anyway, it was all kind of "Yes yes, whatever" UNTIL they're all in the drawing room and a disembodied voice is like "SIR PERCIVAL [or whoever] YOU ARE GUILTY OF THE MURDER OF BLAHBLAH. ANGUS MCCUTCHEON, YOU ARE GUILTY OF THE MURDER OF WHOOSYWHATSIT" and so on. At which point I was riveted and pretty much did not stop reading.
I mean, did I have some horror movie, why-are-you-all-being-idiots moments? YES. Because there are ten of them, and people keep dying, and they WON'T STICK TOGETHER. Omg. By the time the third person died, I'd be like "Ok, well, we're all staying together all the time." And someone would be like "Oh, but I need to use the facilities." And I'd be like "GUESS WHO'S COMING WITH YOU ALL OF US." It's probably some idiotic 1930s English propriety ridiculousness, but they still all sleep in separate bedrooms. Wtf. We'd all sleep in the same room, and three people would be awake at all times. I've planned this and my LIFE isn't even on the line.
I should probably say this is way cleverer than a Fear Street book. Because it is. But I mean, c'mon, R.L. Stine's written a LOT of books.
In conclusion, read this, because apparently everyone else in the world has, and why be left out when the book doesn't suck? And then we can all contemplate how Agatha Christie got away with making the name 'Agatha' acceptable. No one else has this power.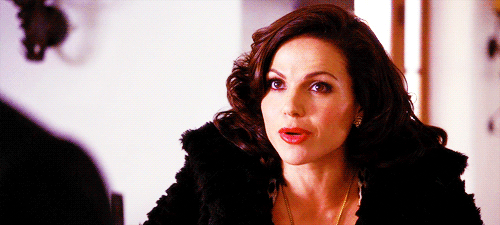 Have a good weekend, buddies