There're gonna be spoilers here. Because it's the end of the book. But first I would LIKE to say that due to being exposed to the stomach flu this weekend, my yesterday and today have been particularly fever- and sore muscle-ridden. I'm probably going to be blunter than usual in this post. Couple that with an unfortunately nasty text I received on the way to work, and my day was not looking too spiffy this morning, UNTIL I got to work and found this in the mail:
Thank you, Laura. Your timing was perfect.
So basically, book bloggers are the best and I love you all.
What I did NOT particularly love was probably this book. There are definitely certain chapters I would read again and again, because it's Steinbeck and he's lovely, but there's just SO MUCH of his upsetness woven in here that I can't see it as much other than a desperate plea for people not to be assholes. And that's great. But I don't know that it can make for the best literature. When an author gets really emotional about their own theme, I tend to start tuning them out. Everything they write is going to be written to support their point, and that's particularly annoying when they can play God and make everyone in their universe do what they want.
The ending felt meandering, and the longass rain thing was weird, and I'm sure pretty much everyone is going to have a big 'WTF' about the ending.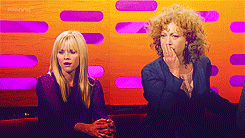 Seriously, Steinbeck
I found that by the end, I didn't really have any feelings about any of the characters. I really hated Ruthie. I still like Al, but he wasn't in it enough. Everyone was just constantly depressed or starving or trying to figure out how to survive off 30 cents, and I can't do that for too long in a book. This is probably why I hate Tess of the D'Urbervilles. No one's true personality shows, because everyone has to deal with adversity ALL THE TIME. And seriously, Ruthie, you are a dick. I hope you get punched in the face.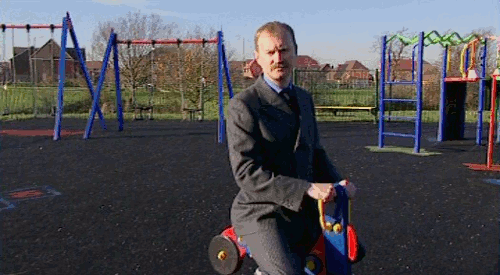 me at the end of this book
I think generally happy books for a while, yes? Yes. But I do want to thank Laura for hosting. She is awesome and has done a bang-up job. And I'm really glad I read it, because American Classic by Steinbeck. Which I shall probably never read again in its entirety, because WHY WHY WOULD YOU DO THAT TO YOURSELF.
Oh, lastly -- one of the characters: "People is goin' on--changin' a little, maybe, but goin' right on."
LIKE THE TURTLE. Full circle. Done.