GRAPES OF WRATH. Man, that beginning part was rough, huh?
Ok, Imma need to look at East of Eden again, but that was 1952, and this was 1939. And it shows. I feel like this was written much more from a The Jungle, I'm-going-to-MAKE-you-all-sympathize-with-these-people standpoint. I mean, it's a million times better than The Jungle, 'cause that book is shit and this is Steinbeck, but he's got at least a bit of that, and it bugs me. Not a huge amount, because he's starting to fix it (for now), but enough.
CHAPTER SUMMARIES. Mixin' it up.
One. SO MUCH DUST AHHHH IT'S EVERYWHERE TAKE COVER IN THE COMMUNITY CENTER.
Two. Tom Joad is young and was in jail.
Three.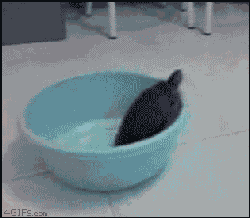 Four. Tom meets a former preacher and also maybe humanity's all supposed to be one great social unit. If only there were an "ism" to go with that way of thinking.
Five. Tractors are raping the land and knocking people's houses down.
Six. Oh no, Tom, please talk more about how technology takes somepin away from a man. Also I'm impressed with how easily you can skin a rabbit.
Seven. The worst fucking chapter. Steinbeck, do me a favor and don't write mysterious monologue chapters, because they suck. Oh wait, there's another in chapter nine. I guess you thought this was a really spiffy thing to do.
Eight. The best damn chapter because it's finally got real people not just being silent and manly. Steinbeck's Real People are fantastic. My favorite part of the book so far (aside from the turtle, whom I have named Alfred) is the delight his dad has in trying to figure out how to surprise his mom with Tom's return.
Nine through Eleven. Haven't read 'em beyond skimming, but oh look, another monologue chapter, and then they're used by the harshness of the world and the Evils of Capitalism, and then they leave Oklahoma.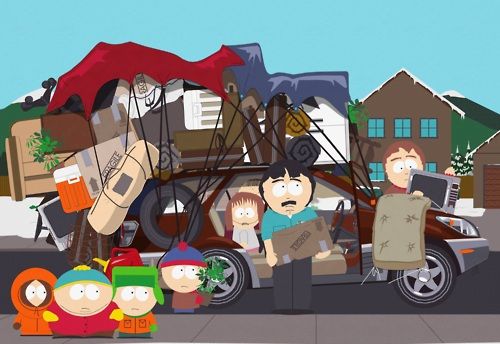 Kinda like this
Tom going to jail for killing someone in self-defense BOTHERED me, so I called the University of Oklahoma Law Library and spoke to a lovely man named Nick, who directed me to the Oklahoma State Courts Network, which has case histories online. The furthest back I could get was 1940, which defines "Excusable Homicide" as
"When committed by accident and misfortune in the heat of passion, upon any sudden and sufficient provocation, or upon a sudden combat provided that no undue advantage is taken, nor any dangerous weapon used, and that the killing is not done in a cruel or unusual manner."
I mean...I don't really get the "dangerous weapon" part, but he killed him with a shovel, so...but then I read an essay online that was all "We are presented with only Tom Joad's interpretation of the event. This interpretation is certainly biased when one considers the final outcome. A murder in self-defense should not lead to a criminal conviction and a prison sentence." So fine.
I'm kind of suspicious so far, because again, I hate when plots and characters are written pretty much solely to serve the author's overarching point like "CAPITALISM IS BAD," But Old Tom Joad and his wife are probably real enough. And this line seems super-Marxist, but eh:
"Men ate what they had not raised, had no connection with the bread. The land bore under iron, and under iron gradually died; for it was not loved or hated, it had no prayers or curses."
Also, WHAT DO YOU MEAN THE PIG ATE THE BABY. YOU CAN'T JUST SLIP THAT IN THERE AND EXPECT IT TO BE PASSED BY. AHHHHHH.