SO CLOSE. We are so close to being done. And just about time, too, because frankly, I'm getting sick of Skeeter to a huge degree. And SO MUCH OF THE STORY IS HER POV. Which I guess makes sense because that's what Stockett can relate to the most, but OMG I don't care about her social troubles or her boyfriend or how she's been fired as editor of the Junior League newsletter.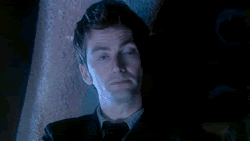 I just don't care.
This whole section...I dunno, things seemed to start getting really annoying. Like when Skeeter's listening to the radio and this happens: "I ease into the Tote-Sum store parking lot and listen to the song. It's better than anything I've ever heard....A voice in a can tells me his name is Bob Dylan."
I just went "Really? REALLY?" And yes. Obviously time for another gif: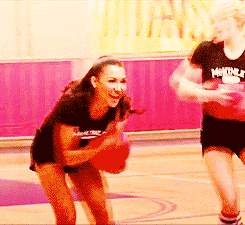 I see what you did there
Trying to make characters sympathetic or seem forward-thinking by having them like things that are NOW considered amazing before everyone thought they were IRRITATES ME TO NO END. Mainly because it's cheap and stupid. So that angered me up for most of the rest of the chapter.
I don't even know what to say about the rest...I still love Minny and Celia and want them to have a reality show. Don't tell me you wouldn't watch that shit. They beat a crazy naked man with a fire poker. That's good television. When Minny brought her a tray of ham sandwiches, all I could think was '...damn, a whole tray of ham sandwiches.' And now seeing that again, it's all I want and might possibly influence my lunch plans.
The what-did-Minny-do revelation was eh. I kind of assumed that's what she did? So it was just sort of gross seeing it in print. The Constantine thing was more interesting, but left me in a similar "meh" state. I'm not that surprised by Skeeter's mom, especially in the context of her time. The only way she was being truly ridiculous was telling Constantine she couldn't see her daughter anymore, and I'll bet that could've been smoothed over after everyone had calmed down. So it all just seems kind of unnecessary and anticlimactic.
My new go-to label for passages where Hilly's being awful is "Hilly, don't be such a bitch." And because Hilly has NO REDEEMING FEATURES other than apparently loving her kids, this is used a lot. Here, I made you all a picture:
"Now that I've stolen the gold mine from the Widow Jessup, I shall reign
as queen over this town. Mwahahaha!"
One of the last straws for me was the line "I don't underestimate how far she would go to make sure I suffered the rest of my life." Hm? Why is that, Skeeter? Is Hilly a perhaps not-so-nice person? Oh, this hasn't been mentioned FIVE MILLION TIMES, so thank you for clarifying that for us.
This damn book better end soon. And it does! Chapters 29-34 for our next and final week, where we can rag on this for the last time.