Can we talk about books I love the pants off of?
It's almost Christmas, joyful time of the year, etc etc. So these are books that make me joyous. Or about which I literally flail.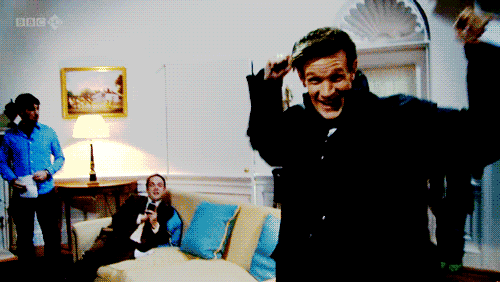 Or do this.


House of Mirth. Someone on tumblr posted a graphic from the movie and I instantly remembered HOUSE OF MIRTH I LOVE YOU AND LILY BART YOU ARE AMAZING LET ME GIVE YOU A HUG. I first read HoM when I was 15, and while I've never "technically" re-read it totally, I chose to write a Complit paper on it in college and rediscovered its layers upon layers of meaning. Wharton, you are a genius. Just for that, I'm reposting my graphic of you accompanying Henry James to a gay club (which you would totes do if then were now):
Middlemarch. This is entirely due to my preoccupation with Will Ladislaw and Dorothea Brooke. Also Dorothea Brooke is my favorite literary heroine ever because I RELATE TO HER. Mainly because I too used to have the jackass, Christian school opinion that I wanted to marry a great man whom I could be a kind of aide to. Are you guys going crazy with all the dangling prepositions in this entry? DEAL WITH IT.
Auntie Mame. I've talked about this book before. It's by Patrick Dennis, and TOO NEGLECTED today, although it fortunately is still in print (unlike most of his other novels). The movie's great, the book is great, the musical's great, but not the movie musical. Stayyy away. Basically it's funny and smart, which is the best of combinations.
Bleak House. This is not a novel choice (HAH!), but I love the pants AND face off this book. Freshman year of college, I hated Dickens. And so when my Victorian Lit and Culture class assigned this, I groaned loudly. And then I realized I was an idiot, because Mrs. Jellyby! Lady Dedlock! Mr Guppy! Jo! Mrs. Pardiggle! George! So many people who make me hug my B&N Awesome Edition. The amazing amazingness of Bleak House made me do a 180 on Dickens and yell things like "YOU JUST DON'T UNDERSTAND" when people insult Lady Dedlock.
Four is good, right? Sure. Oh, also Gone With the Wind. That shit's great.