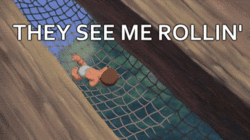 I don't know about you guys, but I am
thoroughly
enjoying this readathon.
Amanda
, this was an excellent idea. May all baked goods be given unto you.
I'm slowly wending my way through Sophie's Choice, but after all these weeks THE END, SHE IS IN SIGHT. I am so excited. But it's mixed emotions, because the writing is SO good, but it's also a billion pages with hugely long paragraphs and I'm like Styron, come ON, man, but he keeps doing it.
I've read about some more states in State by State. Today seems to just be Sadness in Books Day, because there's Sophie talking about being beaten by her high-on-cocaine boyfriend and then recounting her time in Auschwitz (...yeah, that's pretty much the whole book), and then the essay on Louisiana is all "LET ME TELL YOU ABOUT KATRINA" and I was like "Nooooooooooo!" but it did anyway.
By far, my favorite read today was Maine by Heidi Julavits. It has such wonderful sections as this:
"Because my Maine is the basis of the Maine cued in the minds of the non-Maine public when they hear the word 'Maine,' I'm inclined to issue a cultural correction, even a doomed one. I've spent a lifetime bristling at the Murder She Wrote doddery quaint clapboard nonsense that passes as Maine in the cultural vernacular. Maine, according to this vernacular, is a state filled with people possessed of great, garbled wisdom who eat lobster like it's bologna and die in ironic drowning accidents."
I love her now.
My ensemble for the day, by the way, is a masterpiece of interstate cooperation. My book-not-movie Wizard of Oz t-shirt was ordered through a catalogue by my mother from...somewhere, my touristy hoodie with 'Boston' emblazoned across the front was purchased at a tiny mall store in Salem, Massachusetts when the town turned unseasonably cold around 5 pm, and my pink pajama pants covered in manatees were bought at the Mote Aquarium in Sarasota, Florida while visiting my best friend.
I know. I'm sometimes stunned by the foxiness of my own dress sense.
Unless I find a gif better than the one above, I'll probably only post once more tonight. READ ON, FELLOW READATHONERS.