January! What are you doing to me!
It's the 13th and I have as of yet to finish a single book. Why? BECAUSE I'M BUSY YOU DON'T KNOW MY LIFE. No, for reals, it's because I've started a billion books and so I've read like 40 pages of each and finished none. But this being a book blog and me having stayed up until 1:30 last night scrolling through tumblr and therefore having NOTHING relevant to say aside from this, here are my thoughts, O Denizens of the Internet!:
Iron Kingdom: The Rise and Downfall of Prussia - Hannah and I have shortened our rather optimistic reading amount for each week. Here is a sample sentence from the current, deathly chapter: "In 1723, after much deliberation, Frederick William decided that the solution was to merge the two rivals into an omnicompetent super-ministry that bore the unwieldy title 'General Chief Directory for Finance, War and Domains', but was known simply as the General Directory (Generaldirektorium)."
...it's not bad. Most of it's quite interesting. And I know a lot more about the disgusting 30 Years' War now. But the focus of the current chapter is on administration, and administration just sucks.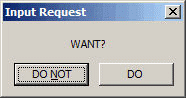 Rats, Lice and History - I'm terrified to leave the house with this book, since my dad's kept it in pristine paperback condition since 1967, and I have a tradition of taking lovely paperbacks that have stood the test of time and reducing them to scraped-up, worn-out pieces of refuse. Also it's very sciencey and that is Not My Forte, but I shall trudge onwards and learn things.
Tolstoy and the Purple Chair - Someone semi-recommended this on their blog and I cannot remember who. I checked it out from my library's Kindle section, and I actually very very much like it so far. I thought the fact it was more a memoir than a chronicle of reading would put me off, but I like the narrator, and it's not terribly long anyway.
Rules of Civility - This is that Manhattan-in-the-1930s book some people *cough*DeadWhiteGuysandbooksidoneread*cough* have raved about. I am, of course, only about 40 pages in, but I kiiiind of love it. It wasn't on my reading schedule until December, but I've already totally screwed that schedule up.
Gigi - This isn't too bad. It's just in French. And since it's a print book, it's harder for me to look up words (i.e. I have to open a dictionary, or sit at my computer in front of WordReference), so I'm missing a fair amount of innuendos. It's Gigi, and by Colette, so it's all saucy and whatnot. I dislike missing sauciness, but I've had this copy on my shelves for at least three years and it needs to be read.
Norwegian Wood - ...we all know about Norwegian Wood.