Since I am not able to do Dewey's Readathon this spring (curse you, conflicting events!), I think I'm going to do a mini one on my own this Sunday. And oh, I am excited. There will be prizes! For me. And challenges! For me. And snacks! That I would share, but you all live so far away.
I'll probably end up reading 30 pages of The Woman in White and call it a day. ONWARD!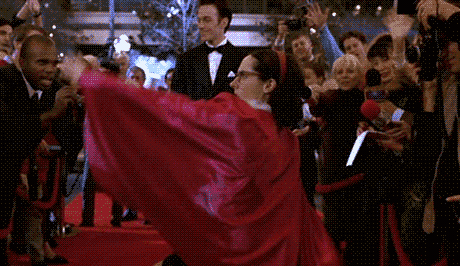 My church's book group, which we somewhat cultishly call People of the Book, met last night to discuss the first half of How the Irish Saved Civilization. This book kicks ass. True, I am halfway through and he only just got to the Irish and not so much to them but more St Patrick, but it's one of those books that's like "LET ME SUMMARIZE HUGE SWATHS OF HISTORY IN A COUPLE AMUSING SENTENCES." And he's so SMART but interesting and he got me to read Plato and learn more about Augustine (we all know who Augustine is?) and now I want to read the
Táin. I don't know if anything else could've made me want to read that.
For those who are poor uninformed saps like I was yesterday, the
Táin
is kind of an early Irish epic about cattle rustling. It has kickass characters like Queen Medb (...pronounced 'Maeve') and asshole characters like Conchobar (pronounced 'Connor.' obviously.) and I don't understand Gaelic but thank GOD Thomas Kinsella did an awesome translation of it into English.
Early Irish culture seems to have been much, much kinder to women than most of its European/English contemporaries. There's a parallel to the old "you complete these tasks and you can marry the girl" story, only in the Irish version, the girl herself gives the hero the tasks. The aforementioned Queen Medb is one of the most fleshed-out characters I've read in epic literature, and it's only later it seems that women got so relatively circumscribed (damn you, Augustinian Church!).
Finally, for your Friday the 13th edification, here's Sue Perkins reading a book. Or looking cheekily at the camera, rather.
WHAT IS SHE READING I MUST KNOW
edit: Shelf Actualization (yeah, I'm naming you by your blog name) has found what book it is -- The Day of the Triffids by John Wyndham. Wikipedia informs me 'John Wyndham' is his pen-name, because his REAL name is John Wyndham Parkes Lucas Beynon Harris. Yeah. Pen-name NEEDED, sir.