May all the baby polar bear tickling be yours
on this special day
NOW. Woman in White. Daaaaaaaamn, right?
Ok, so first of all -- VINDICATED. WE HAVE ALL BEEN VINDICATED BY THAT LITTLE BOY WHOSE NAME I FORGOT. Wait -- Jacob Postlethwaite! Bless you, Jacob Postlethwaite, ye probable receiver of corporal punishment. Because what does he say? "Eh!--but I saw t'ghaist" -- BAM. This is why we thought this. Because when anyone sees a woman all in white, the automatic thought is 'GHOST TIME.'
I'm reading the Penguin edition (I think -- it's at home) and it has tons of annotations, which is a state of affairs both helpful and annoying. The only one I want to mention is this reference to Wilkie Collins hating corsets:
Marian goes against the

mid-Victorian fashion for restrictive corsetry, which Collins

despised. Collins confessed these proclivities to his friend, the

photographer Sarony: 'I too think the back view of a finely formed

woman the loveliest view, and her hips the more precious part of that

view.'
You guys. Wilkie Collins finds the back view of a woman the loveliest view. I will never cease to find this hilarious.
What does the preface say? "
An experiment is attempted in this novel, which has not (so far as I
know) been hitherto tried in fiction. The story of the book is told
throughout by the characters of the book." Oh, you're welcome, GEORGE R.R. MARTIN. But to be honest, I somehow don't think I REALLY believed he was going to do it until I was nearing the end of Hartright's section. I've never, ever read a Victorian novel that did that, so my mind kept being like "Okey dokey, so this is Hartright, and he's kind of a tool in a nice guy way, and I'm gonna be with him for the rest of the book." BUT NO. I'm overly excited about seeing things from other perspectives.
Getting back to a more linear reviewy thing (by the way, do I need to say these posts are all going to be spoilerrific? do I? really? fine), let's talk through Hartright's section:
How does this book start? This is the story of what a Woman's patience can endure, and what a Man's resolution can achieve. Hey, fuck you, Victorian era. Let's take a moment and delve into passivity and activity and gender roles (just kidding, because this post won't be boring).
So I wasn't thrilled with the beginning, BUT THEN a tiny Italian man named Professor Pesca was introduced, who apparently is based on Dante Gabriel Rossetti's father, Gabriel Rossetti, and he is hilarious and made me begin to love ze book.
"
A Mamma, fair and fat; three young Misses, fair and fat; two young Misters, fair and fat; and a Papa, the fairest and the fattest of all
."
He's swell. AND I love Hartright's sister Sarah, with her muttering over teacups. And I love Marian. MARIAAAAAAAAAAN!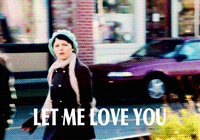 Oh, Marian Halcombe. I'm pretty sure we're all going to sing your praises this morning, but LET MINE BE THE LOUDEST. Because DUDE. She is funny. She is smart. And she's apparently physically perfect in all ways but her face (shut up, Hartright). The fact that Hartright falls in love with Laura Fairlie is fine by me, because NO ONE IS GOOD ENOUGH FOR MARIAN. Maybe Will Ladislaw. But he's Dorothea's, so we shall leave that alone. But fo' reals, Victorian men suck, because this was the choice: "grace, wit, and high breeding" or "beauty, gentleness, and simple truth." And of course he chooses the -- I'm sure very nice -- milksop.
Oh, you know who could do for Marian? Rhett Butler. I mean, who knows if she'd receive him, because he isn't received in Charleston and she seems to be a bit mired in Victorian propriety, but OH WHAT AN EPIC LOVE THEY WOULD HAVE.
What I think is particularly appealing about her is she's so NOT what Dickens would write. Laura is exactly what Dickens would write, but he was seemingly incapable of writing a fleshed out female like Marian Halcombe (which we would all understand better if we'd watched that Sue Perkins/Catherine Dickens documentary I posted a while back).
Um. By the way. I think we should note something, because it struck me while reading: "Forty-five; and she was not yet twenty-one! Men of his age married wives of her age every day—and experience had shown those marriages to be often the happiest ones."
Yeah. And last week we all discovered Wilkie and Dickens were totes BFFs. And how old was Dickens in 1858, a year before this book began to be published AND the year he left his wife for Ellen Ternan? 46. How old was she? 19. Yeah. So that happened. I can just see Wilkie, brow creased with worry, holding his pen -- 'Everyone knows this is way nasty, but I can't insult my BFF. Then we wouldn't be BFFs.'
Although then of course, when HE was 44, he had a relationship with a 19-year-old. Ugh. Men, you're gross.
I realize this is getting overly long. AND I HAVE LEFT OUT HALF OF WHAT I WANTED TO SAY. Like about how Marian tells Hartright to avoid the cold ham at the breakfast table, but since it's just the two of them WHY IS THERE HAM THEN? And how her constant insults regarding women could possibly just be a hilarious way of preempting men from thinking those things. Since she's obviously awesome. And how Mrs. Vesey is compared to a cabbage and how that makes me kind of love Wilkie more.
Megs mentioned her edition is different than mine and doesn't have epochs. So be aware that the reading ends during Marian's narrative (DID I MENTION HOW EXCITED I AM THAT MARIAN GETS A NARRATIVE?) and the last sentence is "
I had seen nothing and heard
nothing which could lead me to suppose that my retreat had been
discovered."
How very interesting! Next week we shall know what that means!